Thank you for your interest in endorsing, promoting and & earning commissions by promoting one or more of our web properties. If you're interested in becoming a key affiliate and strategic JV marketing partner by promoting M4 Research's product line to your own clients, or by launching a highly profitable marketing campaign, we're ready to talk.
Our affiliate program is by private invitation or application only. In order to qualify, we will review your site and / or your marketing plan, and if accepted you will be provided with campaign management tools, live results and sales statistics, high-converting advertising copy and everything you need to get started now.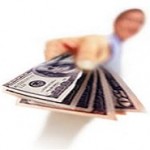 Jam-packed Affiliate Resource Center

Lifetime Commissions / Tracking

High Payout: 40 to 60% commission rate

JV Broker Fees Paid for affiliate referrals

Promote in-demand life and finanicial enhancement products
The reason this is by invitation / application only is for two main reasons:
#1) to ensure the integrity and quality-control of the message behind the marketing.
#2) to focus our efforts and maintain relationships with select hard-charging, focused, positive-minded partners who are truly in-tune with the product (s) LWLMedia.com has to offer.
"Apply to qualify and possibly start selling within 48 hours"
To apply, please fill out the form below, and let us know a little about your plans to market one or more of our products… just a few short lines will do. We don't need you to write an essay — the purpose of this review process is merely to determine if you can offer a good match for the product (s).
Why do we make you jump through this hoop, and not just set-up an automated sign-up form? We could, of course… but you see, we like to look after our preferred partners / affiliates.. and do it well.
We look forward to getting to know more about you. You should have a response from us – either phone call or email – within 48 hours from submission of this form:
If you experience any problems with the form, please contact us at:
[email protected]
Your Partners in The Quest For
Living a Life Without Limits,
Barry Goss
Co-Founder, M4 Research